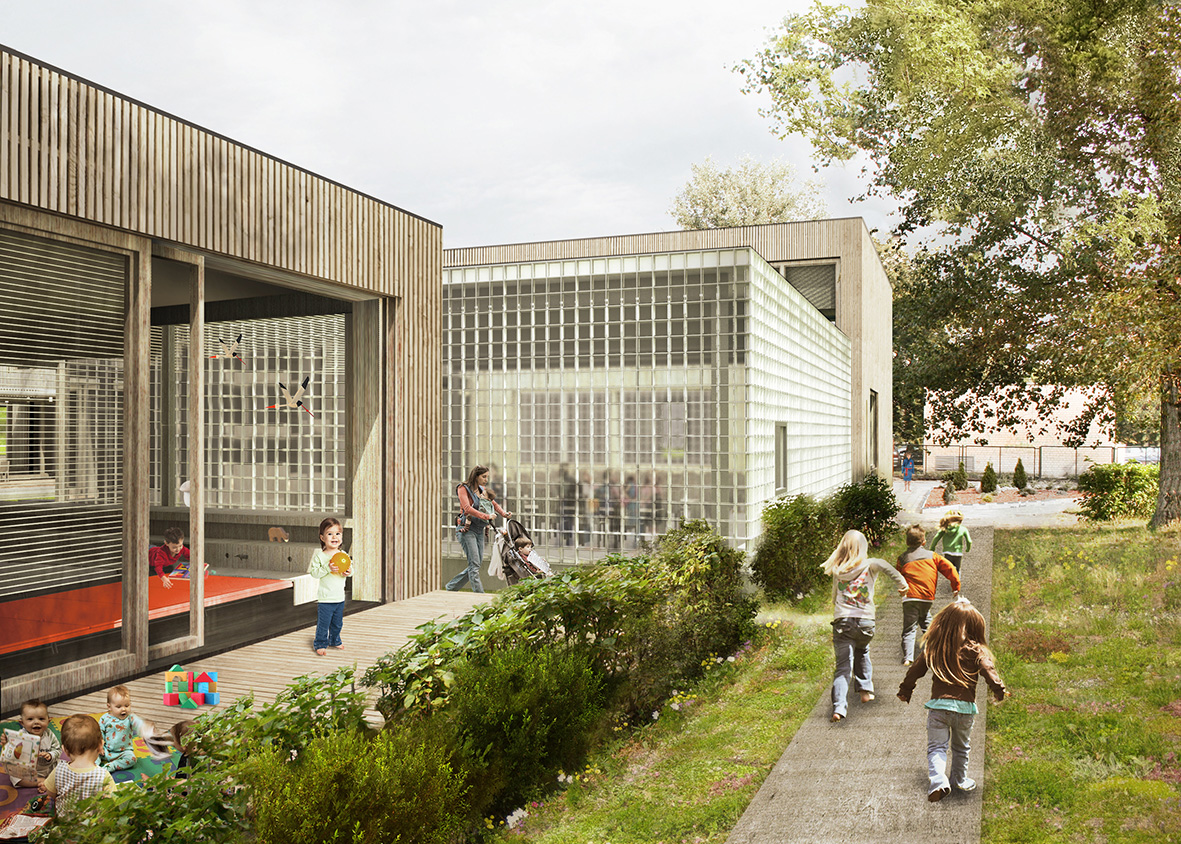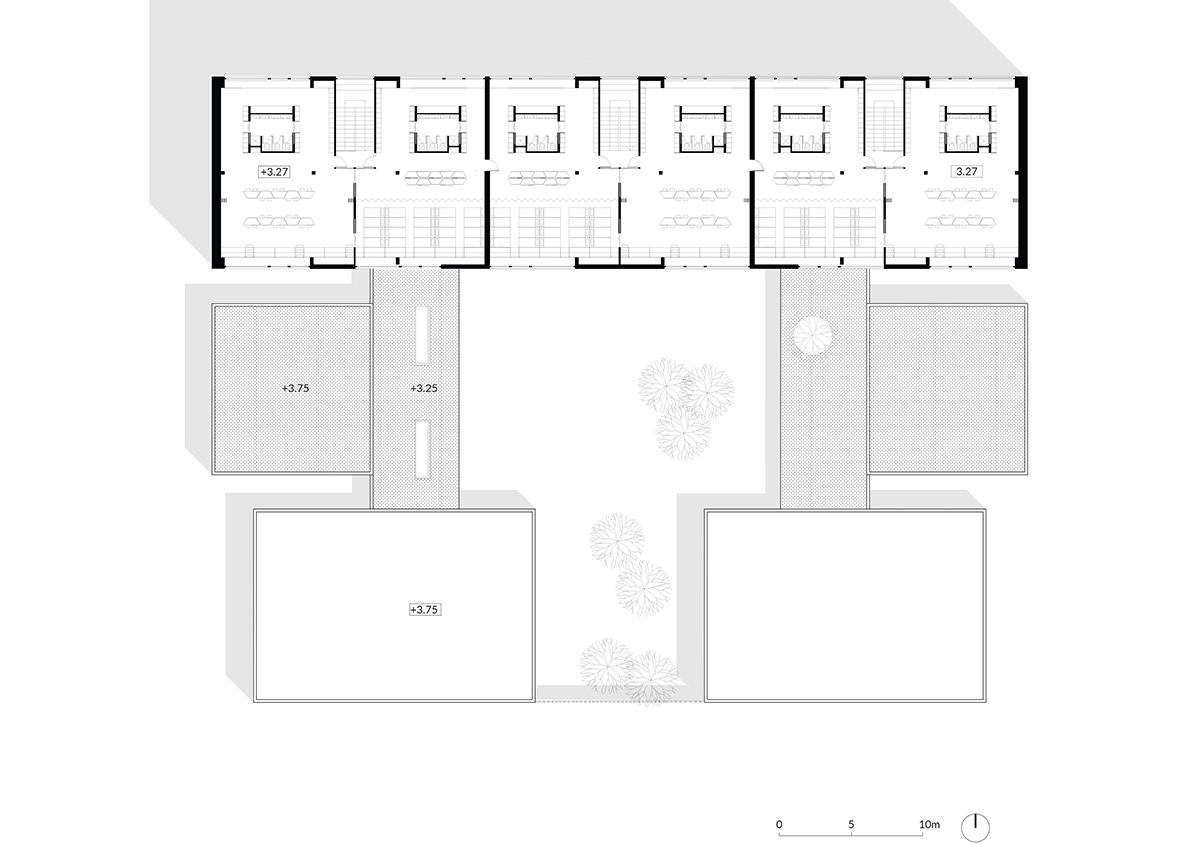 Smalsučiai Kindergarten: Rethinking Educational Spaces
Type: Public
Status: Ongoing
Area: 3100 m²
Year: 2015
Location: Vilnius, Lithuania
Team: Gilma Teodora Gylytė, Karolina Čiplytė, Mindaugas Glodenis, Deividas Jankauskas, Viktorija Mankevičiūtė, Austėja Platūkytė, Domantas Baltrūnas
Learn more about this ongoing project at www.projektas-aikstele.lt
A diversity of spaces and quality surroundings fosters the development of an inquisitive and curious being. The kindergarten plays an integral role in every child's education, however many of Lithuania's kindergartens were built back in the soviet era – standardised, uninspiring and ineffective boxes for keeping children. To try, experiment, hide and discover are all experiences that must be cultivated during the development of a child. These experiences are not facilitated by most of the existing kindergartens, many of which are now also in a state of disrepair.
The project considers one specific kindergarten – Smalsučiai, Vilnius – with the aim of developing a precedent for the refurbishment and transformation of this and other such kindergartens into places of holistic learning. It proposes an adaptable integration of functions to best utilise the existing buildings so that they most effectively support the needs of their users – both children and teachers.
The kindergarten evolves at every scale. A physical connection between internal spaces and the outside is introduced through a central courtyard that extends the interior spaces and connects them with defined activity zones that surround the building. Inside, the distinction between individual classrooms is distorted, creating shared activity areas and spaces for alternative learning, reading, collaboration and play. Each classroom receives a 'heart'– a central core containing essential and supporting functions, services and storage. The heart complements the use of each classroom by expanding its functionality. Artificial lighting, materiality and furniture are also addressed to ensure the interior spaces best facilitate the needs of users and enhance the indoor environment of the kindergarten.
The project responds to the existing inadequacies of the Smalsučiai kindergarten by developing an improved learning environment that aspires to initiate a transformation in all of Lithuania's kindergartens.